Digitalization is a roller-coaster.
artevie is your digital recruitment specialist that connects digital talent with smart companies that want to grow. Fast.
We speak English, Chinese, Luxembourgish, German, Spanish, Italian, Russian, French and Digital. We don't do old-school recruitment. +100.000 interactions per year led us to our unique model. That works. Guaranteed.
We are the stepping-stone towards your digital future.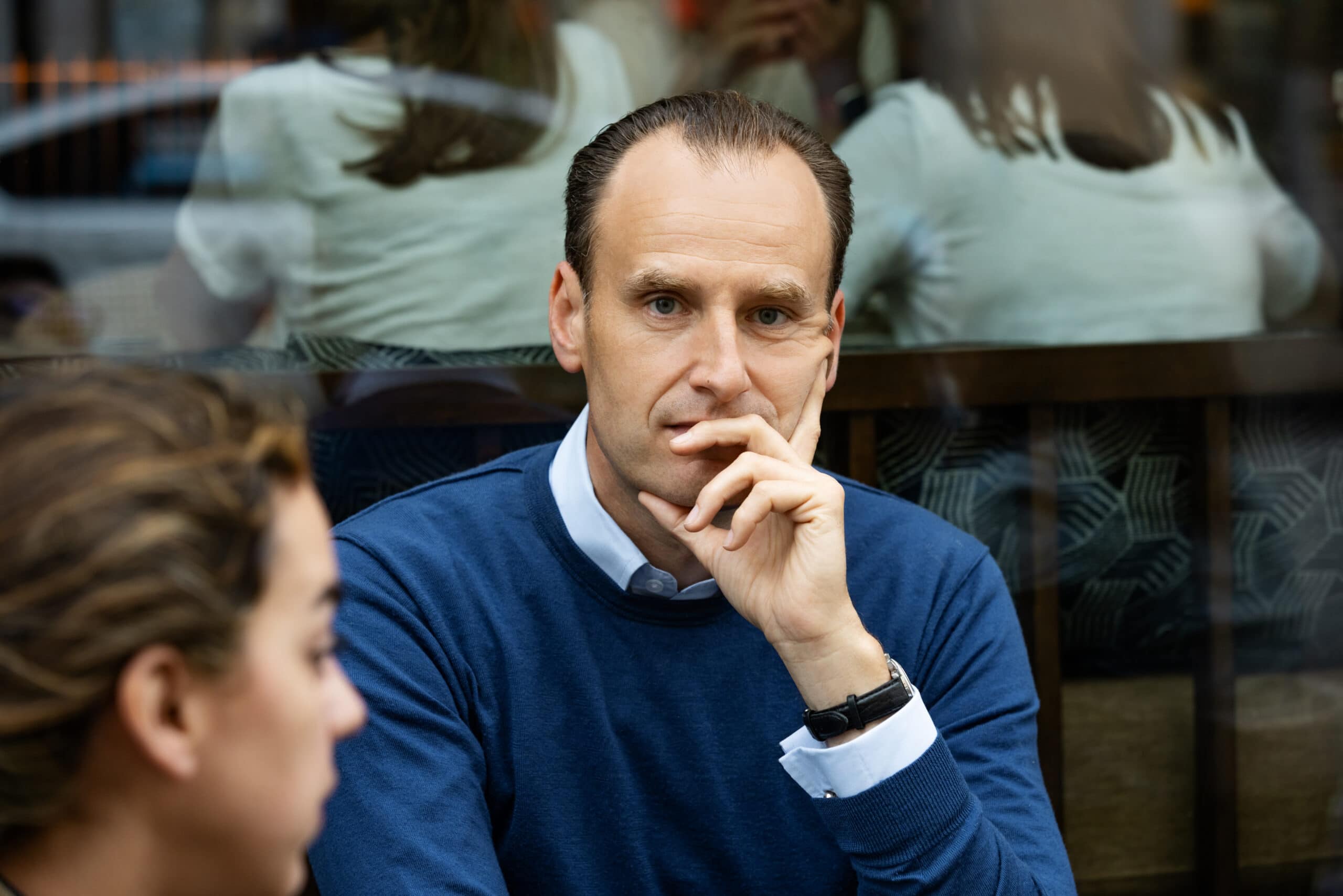 + 35.000 digital talents trust us as their career partner.
+ 500 projects successfully delivered.
+ 200 companies grow through us. Fast.
+ 10 countries we are operating in.
+ 5 offices in Berlin, Düsseldorf, Frankfurt a.M., Luxemburg, Basel
You are at the heart of everything we do.

Navigating the recruitment process can often feel overwhelming, but with Artevie at the helm, it was nothing short of exceptional. From my very first interaction, I was astounded by the level of dedication and commitment shown by CamilaThe responsiveness of the team is unparalleled; be it an email, a phone call, or a simple query, they were always just a touch away. It's not just about their quick replies, but the depth and clarity of their communications that truly stands out. Throughout the recruitment journey, they ensured that I was well-informed, equipped, and confident, seamlessly bridging the gap between potential employers and myself.But more than anything, it was the omnipresent support that I cherished the most. Knowing that Camila and Christian were constantly there, guiding me every step of the way, gave me a sense of security and confidence. Their unwavering commitment reflects not only their individual professionalism but also the ethos of Artevie as a whole.To any individual or company seeking an impeccable recruitment experience, look no further than Artevie. Their blend of expertise, passion, and person-centric approach sets them leagues apart from the rest. Thank you, Artevie, and especially Camila and Christian, for making my recruitment journey an amazing one!
Nice contact with Rita,She excels in locating, establishing and managing the interviews.
Both my wife and I found new positions through artevie and found them to be highly professional and helpful. I was in touch with Camila, who was a pleasure to work with. Always ready to answer any questions and provide useful information throughout the whole recruitment process I highly recommend them to anyone who is on the lookout for a new opportunity.
The new way of recruiting. Agile. Strong in communication. Approachable and interested in people themselves and their abilities. Highly recommended - especially Ms. Darmanovic - Thank you 👏
Artevive, and particularly Camila, provided exceptional professionalism and kindness during my recruitment process. Camila's prompt responses and clear communication made everything seamless. Highly recommended for those seeking excellent recruitment service.
This was my first interview I had in Germany. Ms. Maria Catoira is super friendly, professional and I am absolutely happy with my experience with Artevie. This platform is recommended to anyone who is looking out for a new adventure.
Great experience with Camila from Artevie. The recruiting process and communication was very friendly, supportive, professional and transparent. Thank you!
I've been contacted by Camila from artevie for different opportunites. It's been a pleasure working with her, see's very professional and kind.I would recommend without hesitation.
Ben khmis Nour el H.
1678875498
I had a great Experience with Camila Micoli from artevie. She is very helpful during the call providing insightful tips and thorough information. I recommend her to anyone currently looking for new opportunities.
Very professional and satisfying hiring process, perfectly accompanied by Camila Micoli. I just can recommend the company and the recruiter Camila.
I had a great Experience with Camila Micoli from artevie. She was very helpful during the whole recruitment process, providing insightful tips and thorough information. I recommend them to anyone currently looking for new opportunities.
I had the best conversation after so long :)Thank you so much Ms.Maria for this interview.
Marco kayumba m
1673506634
I recommend the platform . I had the chance to speak to Maria. she's a professional, very helpful through the whole process
thanks to artevie and its cool members, I found my new position with their suggest, help and efforts. highly appreciate it. Without any headache or redundunt meeting/interview it has been done, and of course I recomend artevie.
I had a very positive Experience with Camila Micoli and Christian Lepsien. Both were very kind and professional during all conversations. The Informations provided were very precise and helped a lot during the Recruitment Process, they have the expertise and connections to provide real Opportunities.I am very glad to have collaborated with them. Can only recommend them to anyone seeking Employment. +++++
Mahmoodreza Agha Ali N.
1661952305
Mrs. Maria Catoira gave me an offer for a client of Artevie. I had the chance to have a good meeting with her and I found her to be very professional, attentive, and also very kind, and friendly. I really appreciate it and thanks to her helping me get in touch with a desirable company that was looking for a software developer, and have a good experience.Thanks again.
Nice company. Really friendly and collaborative people.
I had the chance to chat with Mr. Xiao, who was excellent in his role I had a great time and highly recommend Xiao's talents and thank him for all his valuable advice and feedback,See you soonBest regardsPindon Valentin
An overall very nice experience. I've been contacted on Linkedin by Xiao, a member of the recruiting team. All the exchange were friendly and qualitative.
Had a great experience with Camila. She is a great recruiter, straight-forward, easy to talk to, and provides a lot of information about the position. She does a great follow-up at every step of the process which helps relieving the pressure of going through an interviewing process, and she goes the extra mille to help make everything real smooth.
I had the pleasure of speaking with Xiao about a new opportunity. Xiao was very friendly, professional and transparent about the position. I will definitely keep in touch with him for potential future professional offers. Thanks, Chris,
artevie has a certain way of contacting people: clear approach from Maria about the topic, great texts, personable interview style and fair questions to the point. Professional team I can highly recommend .
I get in touch with this company through LinkedIn. They approach me and suggest me with very relevant job positions. They also provide me special consultation regarding choosing the job and cities. Special thanks to Maria Arribas Catoira she was helpful to me throughout this hirring procedure and I found her very active. I asked her so many guideline specialy she gave me tips to improve my CV. She was always humble and very active and responsive to all my querries. Very professional orginization.
Mohamed Khalil L.
1654187360
My experience as candidate going through the recruitment process of artevie was very pleasant.Clear, very responsive, professional and accommodating.Thanks!
Julio Cesar Ferreira S.
1652991327
The BEST experience I had with any recruiting agency.The whole experience since the first contact, clarity on all recruiting steps and feedback is unmatched.
Very positive experience with artevie so far. Camila is a great recruitment professional! Very efficient, flexible and reactive. We had our first call and she was super friendly and informative about the job role. I had an enjoyable experience. Highly recommended!
Very supportive and professional. I greatly recommend.
I had a very pleasant experience as candidate going through a recruitment process with artevie. Clear and on time responses, professionalism and empathy.
I had a very good experience with Artevie. Camila was my main contact, and she was always very helpful, friendly and professional. I was always up-to-date on the current state of the recruitment process, as well as the steps to come. Highly recommend!
I had the pleasure working together with Rita and Christian. They supported me during the whole application process and gave me valuable information about the hiring process. When it came to the negotiation part, I benefitted from Christians experience which helped me to formulate a strategy. I can totally recommend anybody working together with artevie!
Camila was my contact. Professional, friendly and fast. Very proactive in keeping me updated on all the steps of the recruitment process. Best recruiting experience for me!
The best recruiting agency so far. Nice and warm talk, very friendly personal, and most importantly exciting and modern clients.
Absolutely happy with my experience with Artevie and specifically with Maria Arribas.As a Senior Software Engineer I already know exactly what I want and this is what I appreciated the most: They gave me all the information I needed it since the beginning so nobody wasted its time.The communication was fluent and familiar, feeling that the biggest goal for them was find me the job I love. The secret is in the eager and Maria had the secret.After almost 3 years I still in touch with her as I think is a high valuable person and professional.
One of the best experiences for me regarding recruitment agencies. They are professional and caring. I worked with Camila and I was very happy. She supported me in all the stages of the interview and kept me updated constantly.
The process is well organized and the response is really quick . Recruiting Consultant Ms. Catoira collected my job requirements and suggested me to the expected job role to the best.Thank you
I can share only very positive experience with this company.The team and the personal contact provides professional guidance and support during the whole process. Take the time needed to get to know you personally and to understand your experience and your strengths, in order to share/ find for you the best matching position.I am glad I trusted the team ! 😊
Artevie is one of the best recruiting companies I had the honour to work with so far. The employees are passionate and professional and they will guide you in all the processes required for an hiring position. I meet really wonderful people in Artevie and they gave me a job opportunity and a life opportunity with all their advices!
Talking to Christian and Cristina, I immediately noticed that Artevie combines the highest professionalism, a thrilling motivating company spirit and human values. You actually feel that the founders put their heart and soul into their work. Their enthusiasm to bring out the best for their customers at all times and to place the highest priority on operational excellence, value creation, humanity and innovation is absolutely catching. The team pulls forward together, each individual has the opportunity to contribute to the success. A truly great concept. I look forward to more inspiring conversations and meetings with Artevie!
Next Reviews
There is no substitute for experience.
projects successfully delivered
Up to 50% saving of total recruiting costs
Some clients that grow through us. Fast.
Trust drives success stories.
Tom Michels
Co-Founder & CEO Salonkee
Finding the right people is key for the success of our company.
Thomas Lange
Founder & CEO CultureBooking
Alles ging sehr schnell und unkompliziert. Ruck-Zuck hatten wir die richtigen Leute gefunden.
Igor Leshchenko
Information Security Officer Interactive Brokers
I was not treated as a product, a resource. I was treated as a human.
Valentina Llalloshi
General Manager
Ludwig & Kollegen
Fachkräftemangel gibt es für uns seit der Zusammenarbeit mit Christian Lepsien und seinem super Team nicht mehr. Vielen Dank!"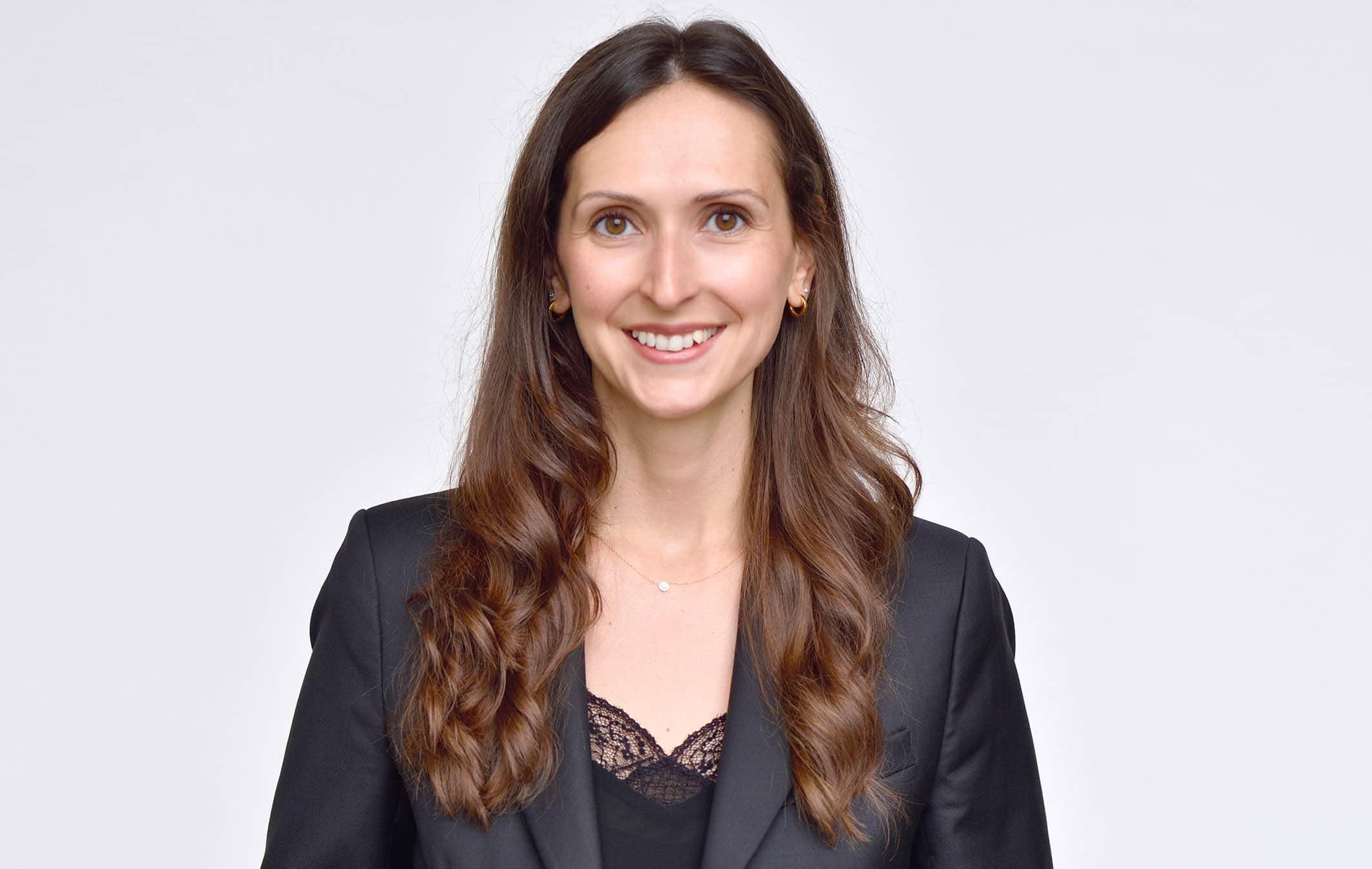 Dr. Markus Gerigk
Managing director of ACS PharmaProtect GmbH
I no longer need another partner for recruiting.
Talent Acquisition Manager TALKWALKER
"Digital native, super-fast and human-to-human. We are happy to work with you in this long-term cooperation"
FYI - For your inspiration
#agenturfürmitarbeitergewinnung
#artevie
#arteviegroup
#christianlepsien
#digitalexperts
#digitalrecruiting
#fachkräftemangel
#personalgewinnung
#wettbewerb
Und schon wieder eine Absage vom Kandidaten und das kurz vor dem Vertragsabschluss!? Ich nenne Dir drei Gründe dafür…
Weiterlesen »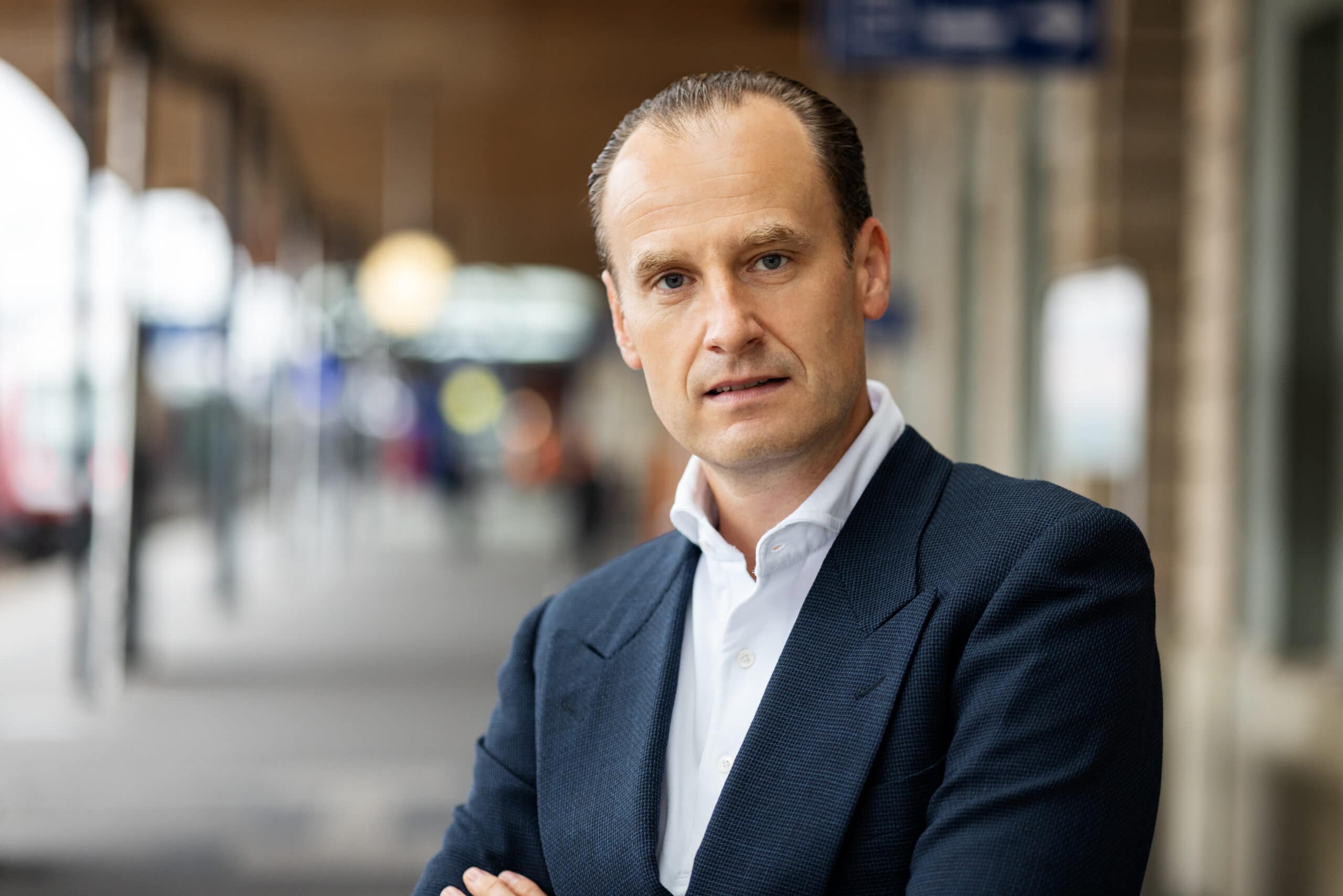 You think

"I heard it all before"?

You feel

"to good to be true"?

Do you believe

"It's not worth it"?
Invest 10 min of your time and find out!
We operate dedicated offices in Germany, Luxembourg and Switzerland and connect smart companies with digital talent around the globe.