On 05th July, 2023, the famous annual CEO & Entrepreneurs-Only Cocktail Reception, organized by Maison Moderne, took place in Luxembourg. Hosted, as always, in an amazing location, the residence of the ambassador of the Kingdom of Belgium – Thomas Lambert.
Thank you, Maison Moderne, and Paperjam + Delano Business Club for this wonderful event!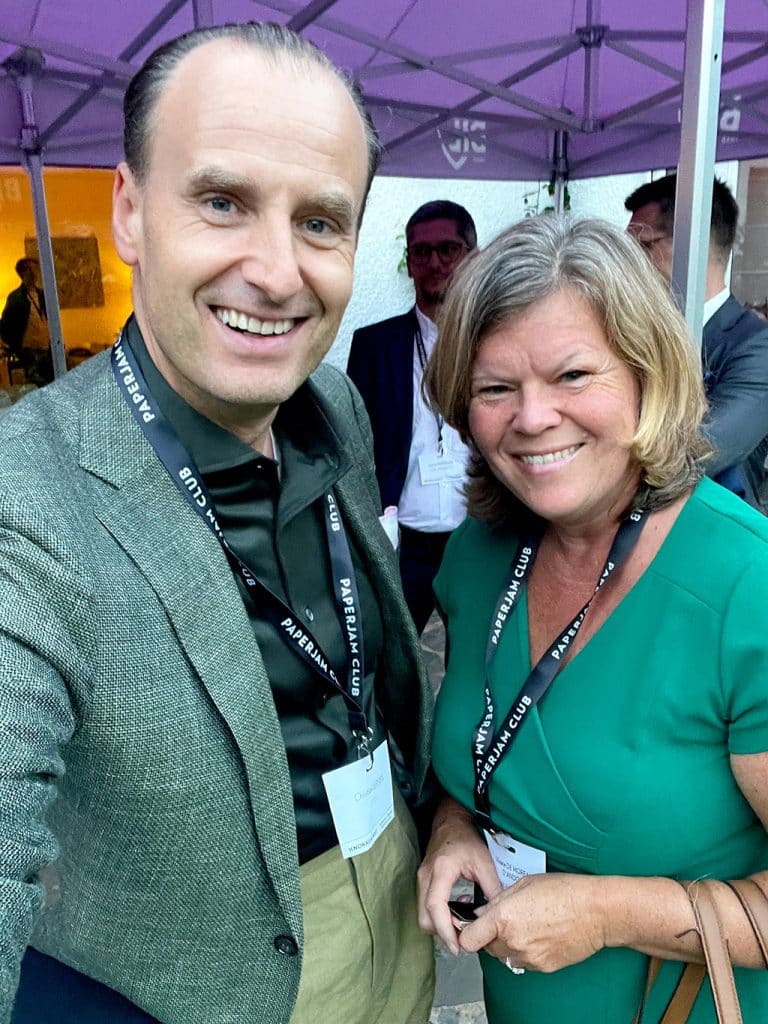 A great event for networking
More than 200 entrepreneurs, founders, managing directors and CEOs met at this great event for networking and professional exchange.
It was really exciting to hear which topics are on the entrepreneurs' and CEOs' minds at the moment: In addition to topics such as the war in Ukraine and the elections in Luxembourg, almost everyone mentioned "talent attraction" ("Fachkräftemangel") as THE big problem currently and for their future business development.
No matter which industry. Everyone agrees, business has never changed as much as it has in the past 5 years. The digitalization has increased exponentially, the IT-factor has become the driving force in all industries.
Technical modernization has suddenly brought with it completely new personnel requirements. Companies need completely different IT skills in the company and a larger number of them.
I've spoken to many entrepreneurs and business leaders and asked them how they think things will develop in future from their view. Everyone stated "there is no way back" and that is just the beginning of the IT-driven digitalization. From my point of view, there is a great readiness to prioritize the problem of attracting, recruiting and retaining talent, the pressure is simply extremely high. Many business leaders stated that they experience that with the common recruiting methods they can't achieve sustainable hiring results anymore. Thus, many of their job roles are open by far too long and the recruiting cost per hire is also strongly increasing.
It has been a pleasure to meet again so many entrepreneur friends, founders, business partners and inspiring people.
Big thanks to the whole organisation and service team for making this event such a nice experience.

#entrepreneurs #entrepreneur #delano #paperjam #maisonmoderne #luxembourg #summercocktails #unternehmertum #fachkräftemangel #recruiting #talentattraction
Wir können Ihnen garantieren: Mit der richtigen Strategie erreichen Sie 3-4 x höhere Hiring Rates und sparen gleichzeitig bis zu 50 % IhrerTotal Recruiting Costs ein.
Zu schön, um wahr zu sein?
Nein! Sprechen Sie uns jetzt an und finden Sie unverbindlich heraus welche Chancen sich Ihnen bieten und überzeugen Sie sich selbst.
Bewerben Sie sich gerne auf ein kostenloses Erstgespräch. Wir freuen uns Sie kennenzulernen.
Mehr Insider-Wissen, Tipps und Tricks zum erfolgreichen Recruiting in digitalen Zeiten finden Sie unter: