This year we hosted our artevie annual summit 2021 in Davos, Switzerland to define the future of recruiting.
You might know it, in good tradition we are hosting our artevie global summit once a year, where all artevie family members from the artevie group come together for some days. This year, in 2021, we hosted our artevie global summit in Davos! Davos, this magic place, beautifully located in Canton of Graubünden in the Swiss Alps, where every year the "The World Economic Forum" (WEF) takes place.  
What could be a better place to define the "Future of Recruiting" than in Davos?
Beginning of November 2021, we invited all artevie team member from artevie group to Davos region. We stayed for a couple of days in the Hotel WALSERHUUS SERTIG DAVOS. The Hotel Walserhuus Sertig Davos is an outstanding location, absolutely unique we would say. The Hotel Walserhuus Sertig Davos is beautifully embedded in the Davos area mountains at the end of a valley, within walking distance of a waterfall. The view of the mountains, the mood it creates, and the entire atmosphere are unique, and you have to experience it to know what we are talking about. The hotel is run with such a love for details and with so much heart, passion and joy by the owners and the entire hotel team that you rarely find. A place that can only be recommended!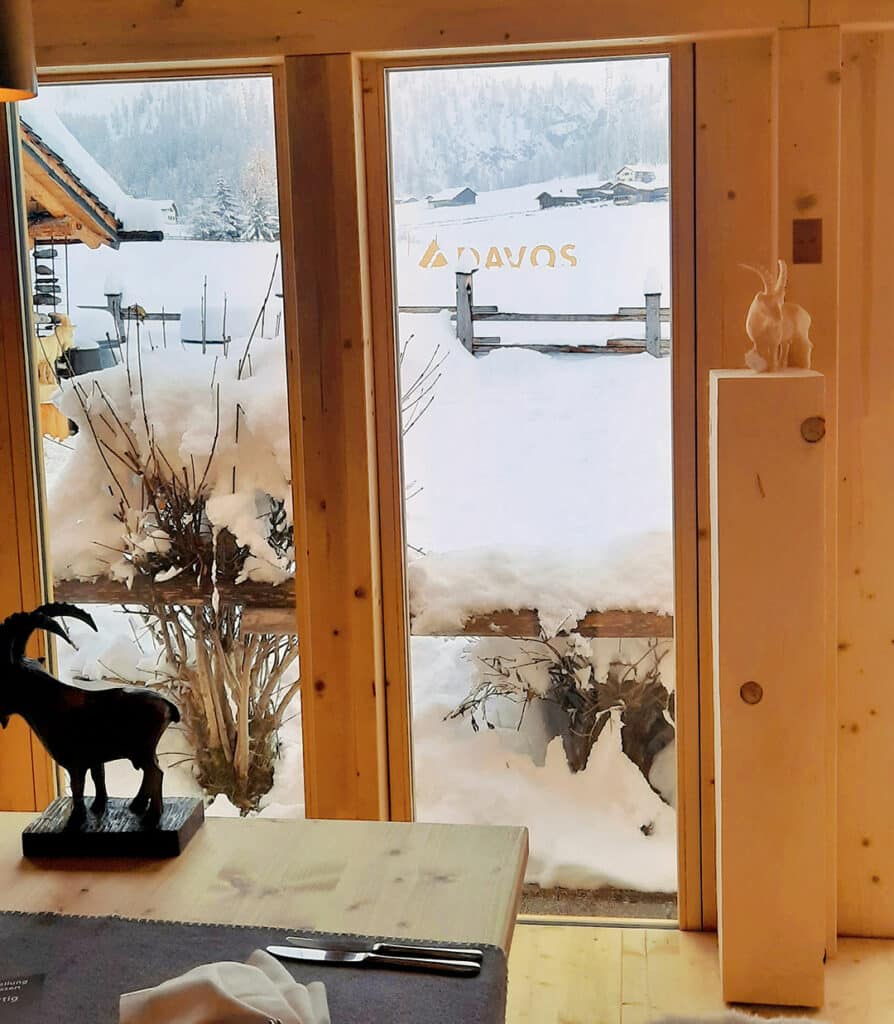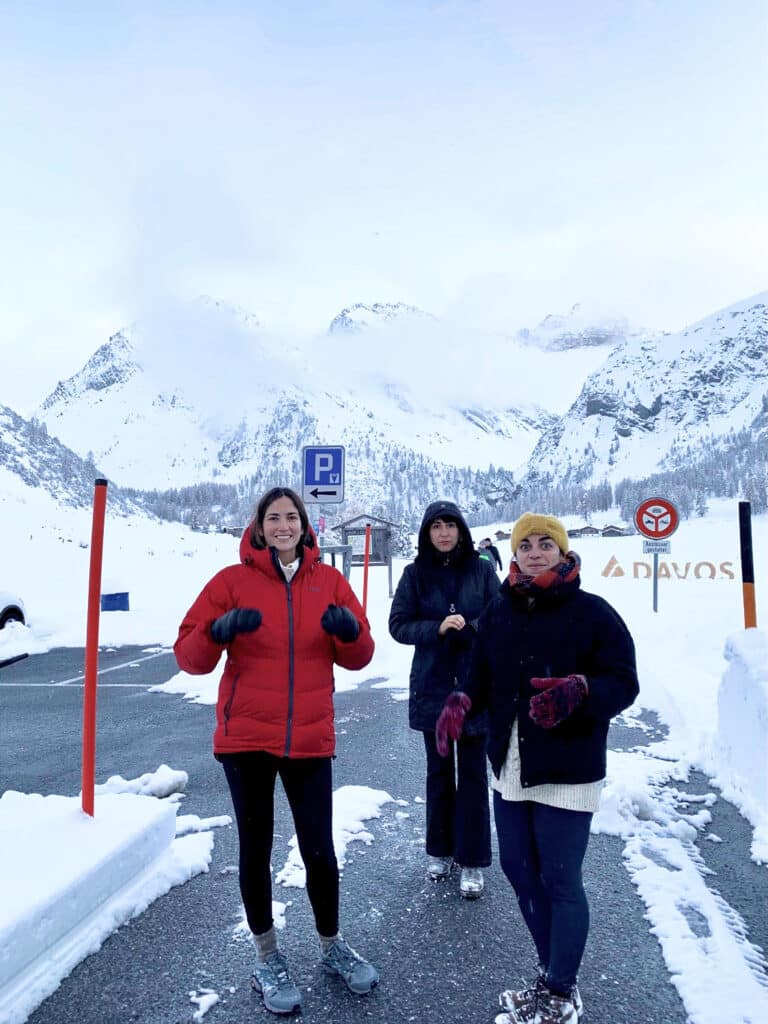 Whole artevie group team together
Our whole team from artevie group came together from all artevie countries and locations: artevie Berlin (artevie Germany), artevie Düsseldorf (artevie Germany), artevie Frankfurt aM (artevie Germany), artevie Luxembourg (artevie Luxembourg)  and artevie Basel (artevie Switzerland).  
We were even lucky enough to get 40-50cm of fresh snow in the first night and to be rewarded with a blue sky and sunshine the next morning! :- ) 
During the days in the Hotel Walserhuus Sertig Davos we had a lot of fun together! Best weather (snow & sun!!!!), enjoyed the warm atmosphere in the Hotel, the very best homemade Swiss cuisine (Swiss cheese fondue, Swiss raclette, Gams-Ragout, etc.), the best Swiss wines and ….. relaxing in the outdoor whirlpools on our room terraces with a view on the beautiful mountain panorama.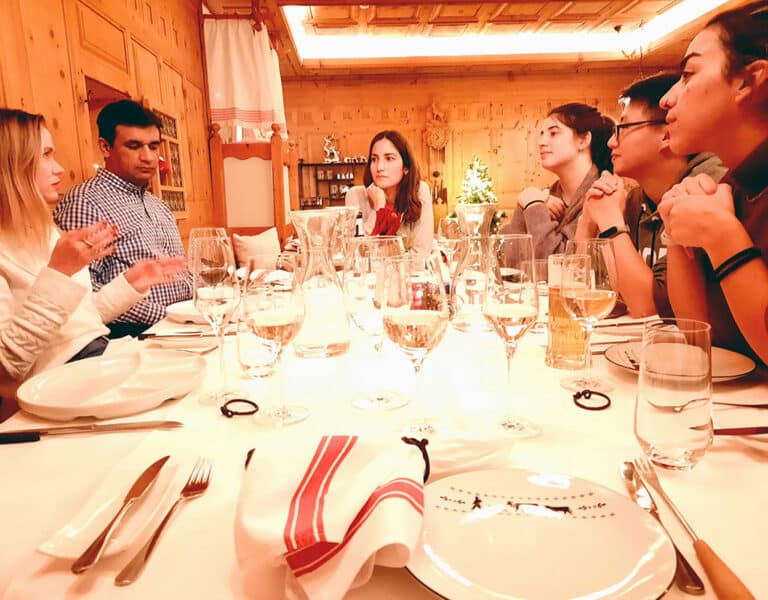 But besides the fun factor, nothing less was on the agenda than redefine recruiting in digitals times: the Future of Recruiting.  We have systematically evaluated and analysed hundreds of clients recruiting business cases and more than 100,000 candidate interactions in 2021. Out of that we have further developed our artevie recruiting model strategy 2022 ff.  
Our artevie recruiting model has become more powerful, more precise and even more efficient for our clients! So that our clients in Switzerland, Germany, Luxembourg and any other country will be even more successful in recruiting in the digital age!
Enjoy some of our panel talks "future of recruiting":
Fore more insights from artevie Davos 2021 forum and tips and tricks for successful recruiting in digital times check out:
If you want to join our mission to re-define recruiting in digital times, apply here online:
Or get in touch with us via E-Mail (info@artevie.de) or any other channel you prefer.